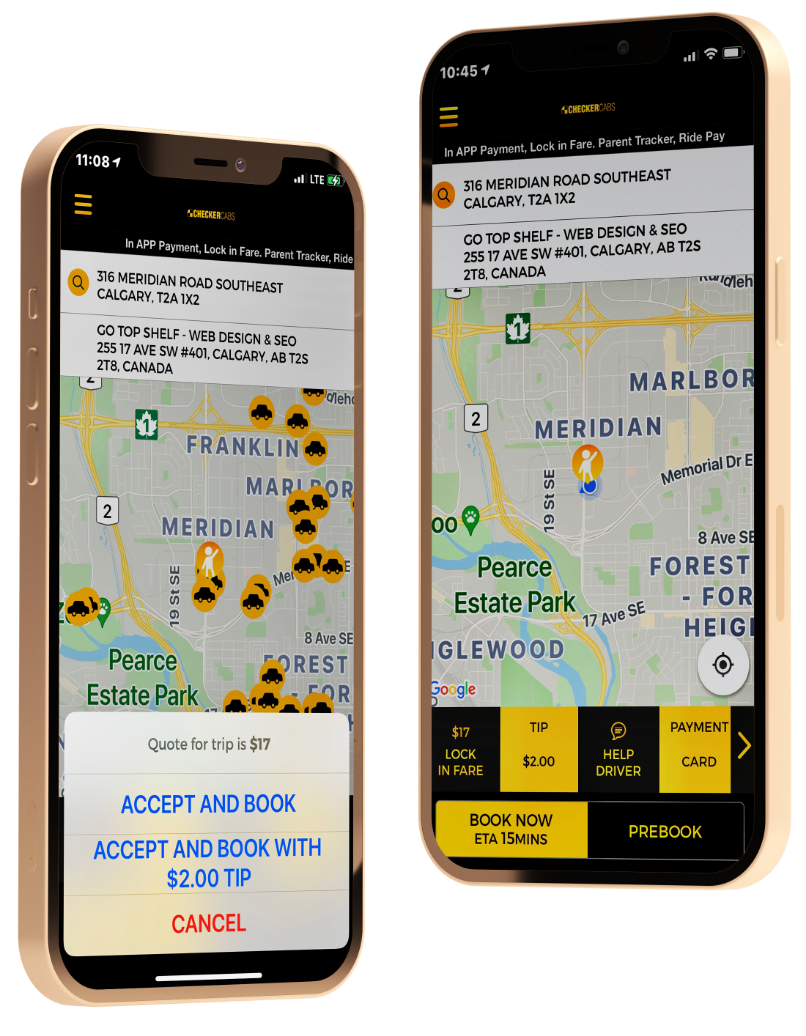 Download
The Checker Mobile App
Do you want to bypass the phones and get the quickest ride in town? The Checker App is available at your store. Simply download the app, complete the one-time registration and be ready when you want a fast and easy way to secure a cab. We are continually upgrading the App to enhance the user experience. Now you can Lock In Fare and use In App Payment plus many other features.
Drive For
Checker
Unlimited income potential and work/life balance. Never miss another concert or soccer game.
We have a dedicated Sales Team and the largest account base in the city. Our Road Supervisors are on the road to assist you 24/7.
For further information about driving for Checker contact [email protected]
Find
CHECKER CABS
Address
Address 316 Meridian Rd SE
Calgary, AB
T2A 1X2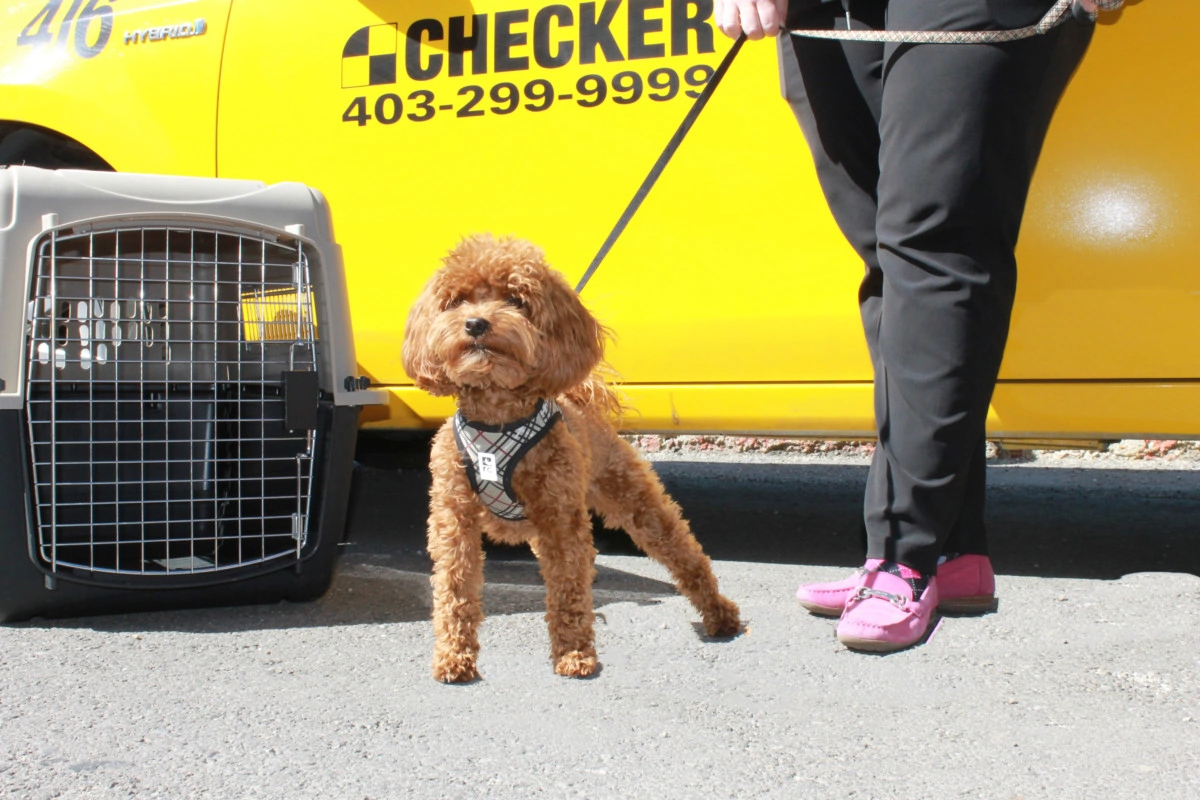 Drive For Checker
Taxi Butler
Checker has Taxi Butlers in major hotels, casinos, grocery stores and many other locations throughout Calgary dispatching more trips for you.
Pet Friendly
Calgary loves their pets so Checker offers pet friendly vehicles, dispatching more trips for you.
Bike Racks
Checker offers bike racks for your vehicles because we know Calgary weather changes every five minutes - more trips for you.
Parent Tracker
Parents trust Checker with their loved ones because we have Parent Tracker on the Checker App. They can see the pick up and drop off locations. Trust builds more trips for you.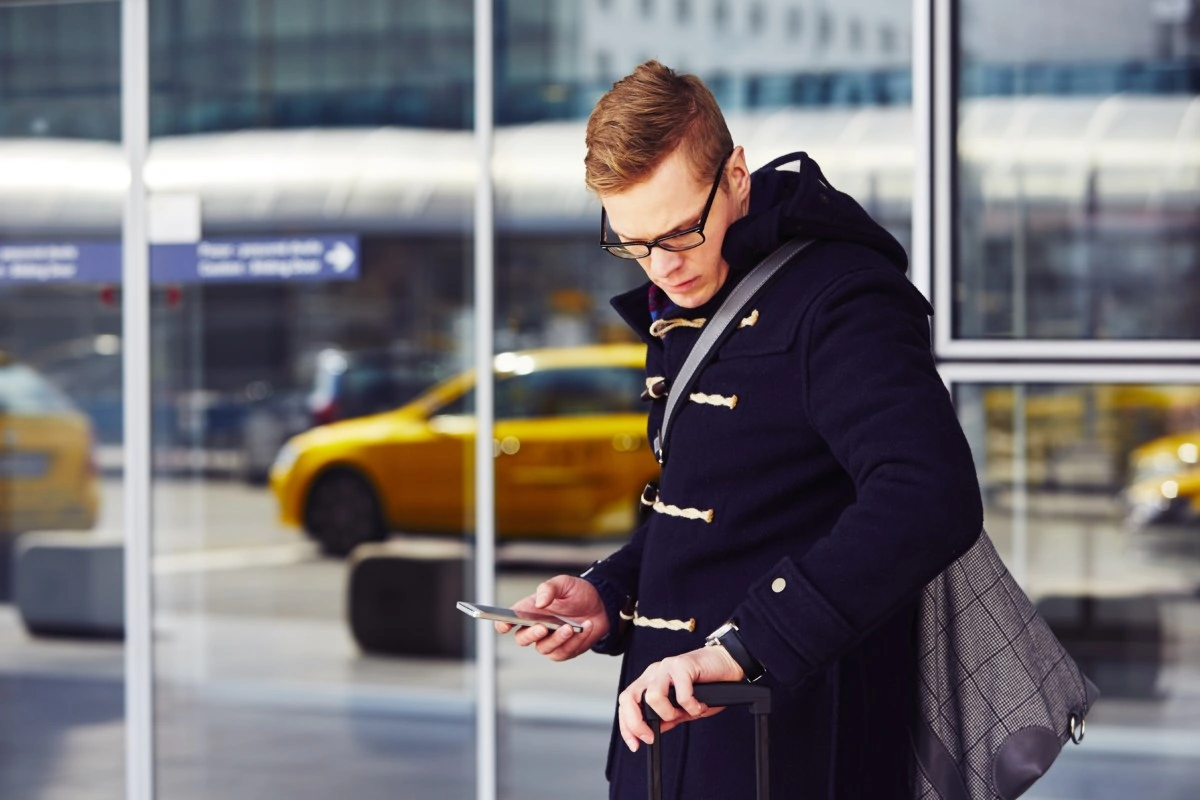 Airport Pickup & Drop-Off Services
If your next trip for business or pleasure brings you to the Calgary International Airport (YYC), Checker's professional, courteous drivers will get you to your destination. Either download the Checker App and book while you wait for your luggage or call 403-299-9999. You can also pre-book your airport pickup and drop-off with our friendly call takers.